Retinol
Retinol 101 - All Your Retinol Questions Answered!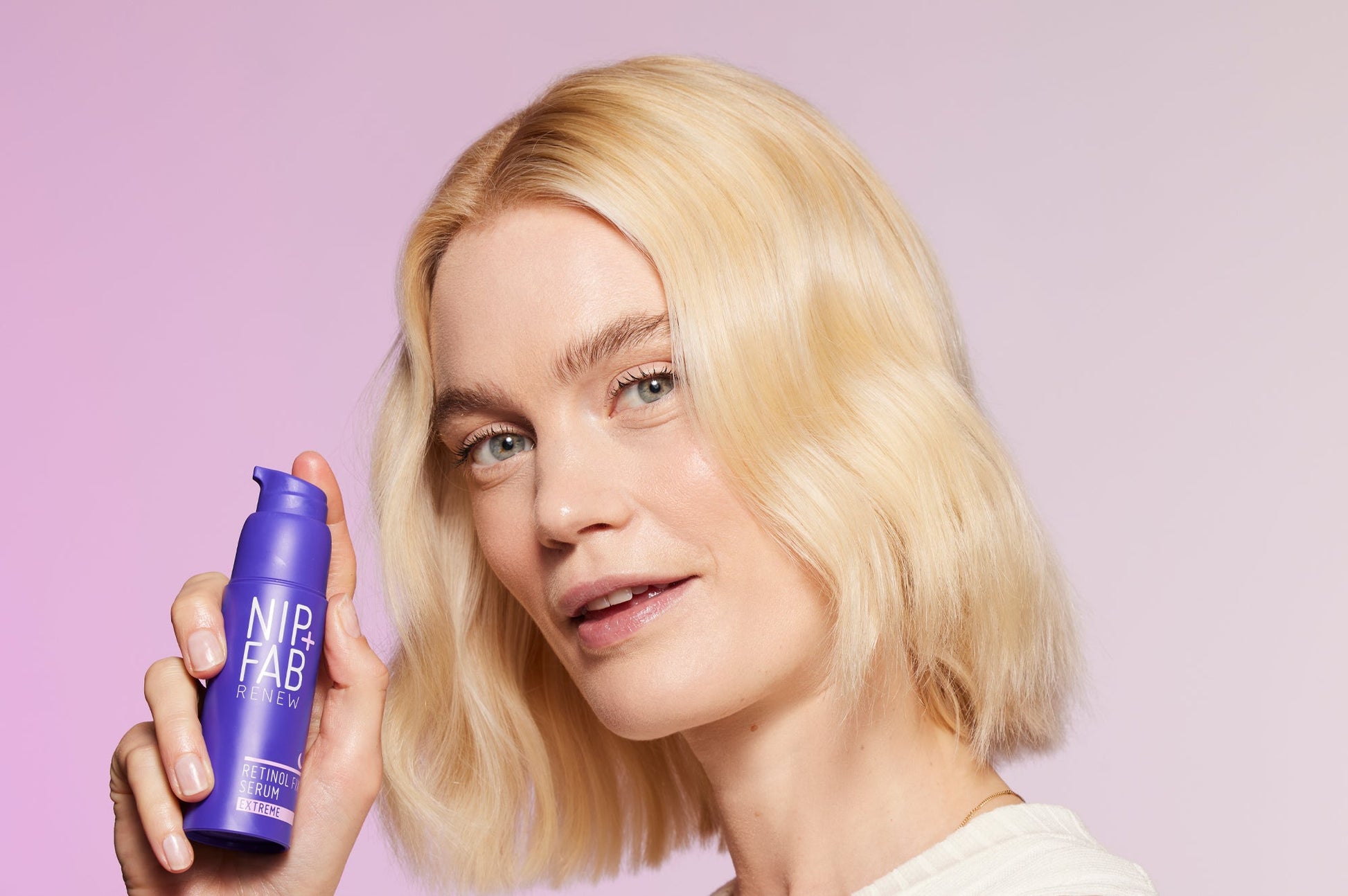 You asked and we answered! Navigating skincare ingredients can be tricky but in this blog we answer all of your burning questions about Retinol, from the benefits of using Retinol to how to use it - we have you covered!
Is it safe to use during pregnancy?
Dermatologists usually recommend avoiding Vitamin A during pregnancy (particularly the prescription-only versions of it) however the varying levels of retinol in individual skincare products means there is no blanket answer. This is something that should be raised with a dermatologist or doctor on an individual basis.
Can it only be used at night?
Yes. Retinol makes your skin more sensitive to UV rays and sunlight decreases the efficacy of the product, so it's advised to only use retinoids at night and be diligent about applying a daily broad-spectrum SPF 30 or higher during the day. The Nip+Fab Retinol Fix range should be used 2/3 times a week in the evening.
Can I use Retinol with Vitamin C?
Yes. Mixing Vitamin C with your Retinol Fix routine is an absolute MUST! Get them as separate products so you can tailor the concentration of each and use them at the right time of day. Although vitamin C can be used day or night, it is ideal for daytime use, while retinol and retinoids should be applied at night.
How long does it take to see results?
When retinol is used correctly it can be one of the most effective ingredients in your skincare routine. It can take up to 10 weeks to see the results from using Retinols and Retinoids. I would recommend using this once a week at a low level and then building up a tolerance until you can use it 3 times a week.
Can I use Retinol with Niacinamide?
Yes. Pairing the two ingredients is safe and can make retinol easier to use. Niacinamide helps hydrate the skin, which reduces the risk of irritation caused by retinol. Niacinamide and retinol can be combined in one product or used as separate products.
Fancy adding retinol into your routine? Shop Retinol Here
Ready to try the full range? Shop Retinol Fix Regime Kit
Recommended
Average review score: 4.81224 stars out of 5