Learning lab
Hyper-pigmentation
Hyperpigmentation is caused by the skin overproducing pigment (aka melanin) and creates dark patches. Anyone can be affected by hyperpigmentation, but it's more common in darker skin tones, which are more prone to pigmentation changes. Read about the ingredients and products to help tackle dark marks and uneven skin tone.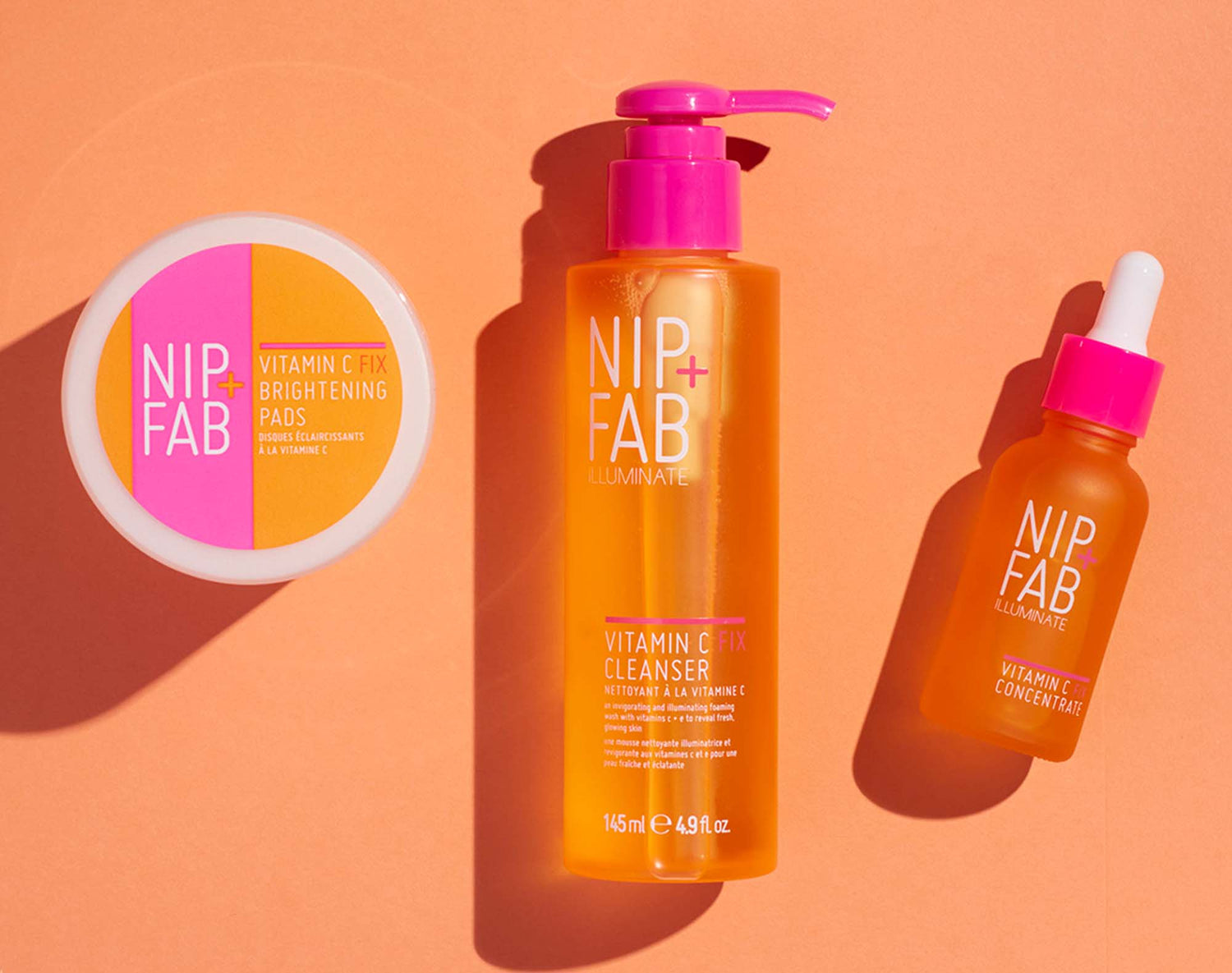 how to treat it
Vitamin C is a powerful antioxidant well known for its brightening abilities. When used in skincare it can protect against pollution, sun and environmental damage, as well as repairing signs of existing damage by lightening areas of hyperpigmentation.
Chemical exfoliation also plays a vital role here; by resurfacing the skin and sloughing away dead skin cells, pigmentation can be reduced. Combining chemical exfoliators and antioxidants in your routine, and making sure to use SPF daily, are essential steps on your way to a more even skin tone.
What to use
To get hyperpigmentation under control, we recommend our Vitamin C Fix Regime Kit, a routine made up of five brightening bestsellers, to be used 2-3 times a week.
To resurface the skin, start with our Glycolic Fix Daily Cleansing Pads 2-3 times a week, and work your way up to the Glycolic Fix Concentrate with a powerful 10% glycolic acid formula!
Most commonly known for its wrinkle-fighting abilities, retinol increases cell turnover and helps both to unclog pores and fade scars. Try our Retinol Fix Booster 2-3 times a week (once a week for beginners). Remember not to combine glycolic acid and retinol in the same routine.
Don't forget to use SPF to prevent further skin discolouration – we recommend our Illuminate SPF 30 for added glow.

Learn from the expert
In this video, professional facialist Carly tells you how to get the most out of your skincare for hyperpigmentation.