Learning lab
Fine lines & wrinkles
Ageing, as much as it happens to us all, can be hard to accept when it comes to your changing skin. While no skincare product or ingredient can make wrinkles disappear entirely, there are ingredients that can diminish their appearance and help reduce those fine lines.
how to treat it
Retinol (also known as vitamin A) is key when it comes to tackling signs if skin ageing. It belongs to the family of ingredients called retinoids and is often referred to as a 'cell-communicating ingredient' because it can tell cells to act like younger, healthy cells. The resulting increased cell turnover and boosted collagen and elastin production enable it to reduce fine lines and wrinkles, giving skin an overall more youthful appearance.
Lower levels of collagen is one of the causes of skin ageing, antioxidant vitamin c is known to boost collagen production, making it another great option for those looking for a plumper and younger complexion.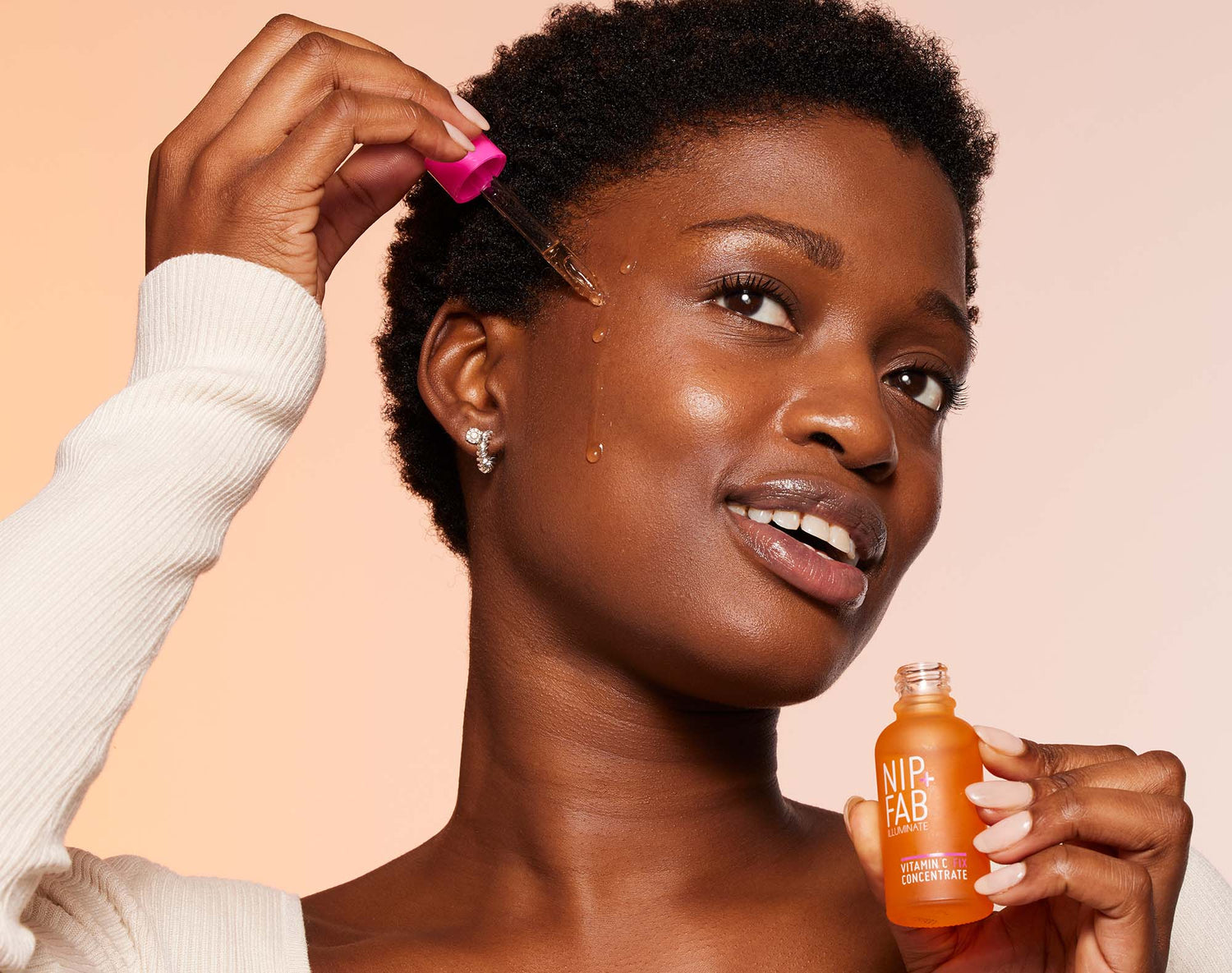 What to use
The best way to see results is to incorporate retinol into your routine 2-3 nights a week, our Retinol Fix Regime Kit has everything you need post-cleanse, with five bestsellers to transform your skin. If you're new to retinol we recommend starting once a week and building up.
Don't use vitamin c and retinol on the same night, but alternate them to get the benefits of both ingredients. Our Vitamin C Fix Concentrate plumps and hydrates.
For use on the delicate eye area, try our Retinol Fix Eye Treatment which specifically targets fine lines and wrinkles around the eyes.
It's especially important to wear SPF the morning after using retinol because of the increased cell turnover, which makes your skin more susceptible to sun damage. We recommend our Anti-Redness SPF 30.

Learn from the expert
In this video, professional facialist Carly tells you how to get the most out of your skincare for fines lines and wrinkles.